(West Harrison, Ind.) – A developer has plans to construct a $10 million warehouse in West Harrison, a move that could finally land a major employer in the county's TIF district there.
The Dearborn County Redevelopment Commission on Friday morning accepted a bid from Louisville-based Crossdock Development to build a roughly 320,000 square foot speculative building in the West Harrison tax increment financing (TIF) district on Harrison-Brookville Road, according to One Dearborn president and CEO Terri Randall.
Crossdock was the lone bidder for the redevelopment commission's request for proposals put out last month. The offer was submitted by the company's president, Lee Wilburn.
"The Dearborn County Redevelopment Commission voted to accept the proposal, as submitted, and give One Dearborn and the board attorney permission to negotiate and prepare an Economic Development Agreement, Purchase Agreement, and an agreement to allow access to the property to begin due diligence prior to land closing," said Randall, leader of the county's local economic development organization.
The development proposal details the plan for the 19.5 acres of land next to Hirlinger Chevrolet. Crossdock Development would purchase the property from the redevelopment commission at a price of $31,671 per acre, the average of two appraisals performed.
The warehouse would be built using private dollars. The offer states that construction would begin within six months of the deal being closed, barring a mutually-agreed extension.
That speculative building would be owned by Crossdock and serve as a ready-to-go facility for a business looking to expand or relocate, bringing new tax base and jobs to Dearborn County.
Source: eaglecountryonline.com
Shoe Sensation celebrated the relocation of its warehousing operation to 800 Patrol Road in Jeffersonville, Ind., on Wednesday, January 27th with a ribbon cutting ceremony held by One Southern Indiana (1si). The event was attended by Mayor Mike Moore, the public, 1si Ambassadors and staff. Shoe Sensation is a chain of family shoe stores selling quality name-brand shoes across athletic, fashion, work and service, casual, and dress categories. Stores carry a large selection of men's, women's, and children's footwear in a better-branded merchandise mix. Shoe Sensation meets the footwear needs of the entire family; the clientele ranges from toddlers to senior citizens.
Previously, Shoe Sensation's warehouse facilities were spread across three locations and had a combined space of 80,000 square feet. The warehousing/distribution services are now consolidated into one 148,000-square-feet space in the River Ridge Commerce Center. The decision to consolidate warehouse operations came from the need for additional space for receiving and distributing product to existing stores and new store openings.
"As we enter a new phase of growth with our new ownership, J.W. Childs Associates, L.P., we are excited to have our warehouse solution resolved and in place," said Mike Zawoysky, Chief Executive Officer of Shoe Sensation "Our new facility will provide us with the logistic infrastructure capabilities to support our goal of rapidly expanding our business over the next five years." Shoe Sensation currently operates 124 family footwear stores in 17 Midwestern states.
The company has added 48 new locations since 2013 and has expanded into three new states. Shoe Sensation plans to accelerate its growth effort over the next 5 years, opening between 30 and 50 new stores per year. Shoe Sensation's headquarters are located at 253 America Place in Jeffersonville.
"The River Ridge Development Authority congratulates Shoe Sensation on their expansion," said Jerry Acy, Executive Director of the River Ridge Development Authority. "We are fortunate to have Shoe Sensation join the already broad base of industry sectors located in the River Ridge Commerce Center. This industry diversity offers residents of Southern Indiana a variety of employment opportunities and can safeguard our regional economy if there is a downturn in one particular sector. Shoe Sensation is welcome here, and we stand ready to support them in their future success."
Wendy Dant Chesser, CEO and president of 1si said she was happy to see the continued growth of the business. "Companies like Shoe Sensation are exactly the type of business to celebrate." Chesser said, "Not only are they a contributor to the Southern Indiana economy but they are a longtime supporter of the Clark County Youth and Family Services, Inc. Their dedication to our community is only out shadowed by their determination to provide a quality shoe for the whole family and we salute them for that."
Source: 1si.org
SEE CORRECTION AT THE END OF THIS ARTICLE
A sports nutrition company that specializes in sports protein drinks and supplements is considering an expansion into Bullitt County that could create 350 jobs over a 15-year period.
Cend International Ltd., based in England, produces nutrition products for bodybuilders and sports enthusiasts. It received preliminary approval for $2.6 million in state tax incentives from the Kentucky Economic Development Finance Authority during its monthly meeting in Frankfort Tuesday morning.
According to the KEDFA filing, the company is considering the establishment of a production facility in Bullitt County for its Cend LLC subsidiary.
Jack Mazurak, communications director for the Kentucky Cabinet for Economic Development, said Cend plans to take warehouse space at 1510 Cedar Grove Road in Shepherdsville.
Cend has projected its total local investment to be $17.2 million, which would entail $13.4 million in rental costs, $3 million in equipment and $800,000 in building improvements and startup costs, the filing stated.
Cend International is owned by European internet retailer The Hut Group and is Europe's top online sports nutrition retailer, according to the filing.
I have contacted the company for comment on the project but have not heard back.
Based on Cend's wage projections, the company would create 55 jobs upon opening and would have 350 employees in Bullitt County by its fourth year of operation.
Those jobs are projected to pay an average hourly wage of $15, including benefits, according to the filing.
---
CORRECTION
An earlier version of this story reported that Cend LLC was considering Louisville, not Bullitt County, for its distribution and production facility, based on information in the KEDFA documents.
Source: bizjournals.com
A New Jersey-based health care solutions company is expanding its reach into the Midwest to keep up with growth and has chosen a site in Southern Indiana to base a distribution center.
J. Knipper and Co. Inc., which was founded in 1986 and is based in Lakewood, N.J., has reached a deal with Louisville-based Crossdock Development Inc. to lease a little more than 300,000 square feet of warehouse space in Jeffersonville's River Ridge Commerce Center, said Michael Laferrera, president and COO of Knipper & Co. The company has an option to lease another 100,000 square feet if needed, he said.
The company provides direct delivery of pharmaceutical samples to sales representatives and physicians. The new warehouse, at 1250 Patrol Road, will distribute samples directly to physicians, Laferrera said.
He said the distribution center is an investment of more than $20 million by the company, which includes the lease, equipment and other startup costs.
Lee Wilburn, president of Crossdock Development, previously told Louisville Business First that he was constructing the building for a pharmaceutical company.
Laferrera said J. Knipper officials expect to move in by May 1, 2016, barring any construction delays. The company will have about 56 employees. He declined to disclose an average salary for those jobs, but he said the company will need warehouse and production employees as well as management and office personnel. About 10,000 square feet inside the building will be used as office space, he said.
Laferrera said the company has offered relocation options to employees at other facilities, but most of the jobs are new and will be filled by local people. J. Knipper currently has more than 600 employees and contractors at five facilities in New Jersey and a West Coast sales office in California, he said.
The company's operations have been centered in New Jersey, Laferrera said, but it has experienced a steady level of growth both organically and through acquisitions that required a Midwestern operation.
He said the Louisville area was particularly attractive because of River Ridge's proximity to WorldPort, the air sorting hub for United Parcel Service Inc.
"We're pretty enthralled with the area we are moving into right now," Laferrera said.
He said the company has worked with One Southern Indiana and the Indiana Economic Development Corp. to open the River Ridge operation.
With assistance from One Southern Indiana, the Indiana Economic Development Corp. offered J. Knipper as much as $385,000 in conditional tax credits and as much as $40,000 in training grants based on the company's job-creation plans.
"These incentives are performance-based, meaning until Hoosiers are hired, the company is not eligible to claim incentives," Suzanne Ruark, director of marketing and communications for One Southern Indiana, said in an email. "The company's location also affords it the opportunity to apply for benefits through the Urban Enterprise Zone located in the River Ridge Commerce Center."
Source: bizjournals.com
Bose Corp., the company well known for its sound systems, now has a home in the Louisville area.
The Framingham, Mass.-based company that designs speakers, radios, sound systems and other electronic devices, has leased 196,000 square feet at 800 Patrol Road in River Ridge Commerce Center in Southern Indiana, according to a quarterly industrial real estate report released Thursday by Louisville-based Commercial Kentucky Inc.
The Bose lease is an indicator of a busy year in the local industrial real estate market. The Commercial Kentucky report shows that industrial leasing activity is up 40 percent for 2015 over the previous year.
Total leasing activity for the second quarter exceeded 1.6 million square feet, bringing total industrial leasing activity in the Louisville market for the year to more than 2.7 million square feet.
How Bose is using the facility could not be determined by Louisville Business First as company officials have not responded to several email and phone call inquiries. Real estate sources familiar with the Bose deal told me they are not permitted to speak about the transaction.
Commercial Kentucky helped broker the deal to bring Bose to the region, but officials at the commercial real estate firm deferred all questions to Bose.
Lee Wilburn, who runs Louisville-based Crossdock Development, owns the building at 800 Patrol Road but has declined to name tenants.
But Wilburn told me in late June that the $28 million warehouse had two tenants taking up 516,000 square feet with 148,000 square feet left to lease.
Lakeland, Fla.-based Saddle Creek Corp., a company that specializes in warehousing, transportation, logistics and packaging services, is the other tenant at 800 Patrol Road.
The River Ridge business park in Jeffersonville had other leasing activity in the second quarter. It also picked up Michigan-based PTI Quality Containment Solutions LLC as a tenant. The company leased a little more than 115,000 square feet at 700 Patrol Road in River Ridge, the report said.
As Business First previously reported, PTI is opening an auto components painting facility that will employ about 100 people.
The report also noted that Derby Industries LLC was displaced after an April fire destroyed building 6 at General Electric Co.'s Appliance Park in Louisville.
Derby Industries now is subleasing 300,000 square feet in a Bullitt County warehouse once occupied by California-based textbook rental company Chegg Inc., the report said.
Chegg (NYSE: CHGG) announced it would close its Shepherdsville warehouse and move its operation out of Kentucky earlier this year.
Derby Industries has plans to lease another 150,000 square feet in that warehouse once Chegg fully vacates, according to the report.
The industrial vacancy rate in the Louisville market dropped by a mere .08 percentage point from the same period a year ago to 5.9 percent, the report said.
However, that vacancy rate is up slightly from the 5.6 percent vacancy rate recorded in the first quarter of 2015 as buildings have come online.
Necia Nast, research and marketing analyst for Commercial Kentucky, said 173,250 square feet of new speculative construction at 4310 Chefs Way and
154,394 square feet of new speculative construction at Kenwood Business Park came online during the second quarter.
"Overall negative absorption of 154,656 square feet for the quarter also contributed to the vacancy rate," Nast said in an e-mail to Business First.
The average annual rental rate per square foot was $3.61 at the end of the second quarter, according to the report. It was $3.59 during the same period a year ago.
Commercial Kentucky's industrial market report looks at Jefferson County industrial submarkets. Those submarkets include the central submarket that is composed of downtown Louisville and the Interstate 65 and Interstate 64 corridors; east, which includes the Jeffersontown and Middletown areas and Westport Road; south, which includes Bishop Lane and Fern Valley Road; and the west/southwest submarket, which includes Iroquois and the Riverport area. The report also captures industrial activity in Bullitt County, south of Louisville, and Clark and Floyd counties in Southern Indiana.
Source: bizjournals.com
Sumitomo Electric Wiring Systems Inc. broke ground Monday on a new 440,000-square-foot facility in Lexington.
The company, which supplies wire harnesses, components and electronics to the automotive industry, will almost double its Lexington footprint with the opening of the new facility on Remington Way, near Citation Boulevard. The project represents an $8.5 million investment by the company and is expected to add 10 new jobs to its local workforce of 28 employees.
Sumitomo plans to consolidate its two existing Lexington operations, in Bluegrass Business Park and on Baker Court, at the new facility. The company plans to complete its move to the new 30-acre site by the end of 2015.
"In addition to the area's strong and talented workforce, the proximity to key automotive customers provides a strategic location so that we can continue to grow our operations," said Masayoshi Fuse, president of Sumitomo Electric Wiring Systems Inc. North America. "Without the generous support from the state, our local government and community, today would not have been a reality. We're excited to be growing towards our goal of being the leading wire harness supplier in North America."
Sumitomo has received preliminary approval for tax incentives of up to $225,000 from the Kentucky Economic Development Finance Authority through the Kentucky Business Investment program. The performance-based incentive allows a company to keep a portion of its investment over the term of the agreement through corporate income tax credits and wage assessment by meeting job and investment targets.
Japan-based Sumitomo is a global supplier of innovative electrical distribution systems to automobile manufacturers. The company's U.S. headquarters is located in Bowling Green, Ky., and the manufacturer also has Kentucky facilities is Edmonton and Scottsville. Sumitomo has operated in Kentucky since 1985.
Source: bizlex.com
A previously vacant building constructed in 2009 in River Ridge Commerce Center recently was leased, then subsequently sold.
The lease and sale of the building at 700 Patrol Road in Jeffersonville is a finalist in Business First's 2014 Commercial Real Estate Awards program in the Best Industrial Lease or Sale category.
Initially, about 335,000 square feet of the approximately 450,000-square-foot building was leased to Standard Register, said Doug Butcher, first vice president of industrial properties at CBRE/Louisville.
Standard Register opened its national digital printing and distribution center there, along with some operations from other Standard Register facilities.
The company plans to create as many as 360 jobs by 2016.
The lease was negotiated over a roughly two-month period, Butcher said. It was signed in March 2013.
The business began operating in the space in the fall 2013.
---
The Stats
360: Number of jobs Standard Register expects to create by 2016.
$10 million: Approximate amount of money Standard Register invested to lease and renovate the facility.
$38.44: Approximate cost per square foot for the sale of the building.
---
Building sold to Houston investor
Following the lease, the building was sold to Pinchal & Co. LLC, a real estate investor based in Houston, Butcher said.
It took about two months to sell the building and close on the deal, he said. The deal closed in May 2013.
A challenge of the whole project was trying to lease and sell a building that had been vacant. But CBRE was able to find businesses that were willing to take a risk, Butcher said.
There's still about 115,000 square feet that have not been leased.
Ultimately, the project's success lies in bringing a national company to the local area, according to Butcher.
Jacqui Boyle manages the special publications and labeled content. She is the primary contact for Viewpoint, Strategies and DateBook submissions.
The Basics
Address: 700 Patrol Road, Jeffersonville, Ind. 47150
Price of sale: $17.3 million
Value of lease: Would not disclose
Square feet: total building, 450,535; amount leased, 335,535
Primary buyer broker: Kevin A. Grove, CBRE/Louisville
Primary tenant broker: Mark Wardlaw, NAI Fortis Group
Primary seller broker: Doug Butcher, CBRE/Louisville
Source: bizjournals.com
Lee Wilburn always says he's in the development business, not the announcing business.
Very quietly, very discretely, this Prospect-based industrial developer has been working on one of the biggest economic-development deals of 2014.
Wilburn's Crossdock Development is the firm behind the new 300,000-square-foot Autoneum automotive parts plant announced today at RiverRidge Commerce Center outside Jeffersonville.
Wilburn's Crossdock Development is the developer/owner of the Autoneum building, which the auto supplier will lease.
Wilburn said his confidentiality agreement with Autoneum won't let him reveal a number of details, including how long the project has been in the works.
He did say site work has already started on the building.
"I'm surprised no one has noticed."
They'll notice now. Indiana Gov. Mike Pence issued a news release this morning that caught Wilburn somewhat by surprise.
(Full disclosure: Wilburn spoke briefly alongside America Place executive Keith Starling at Insider Louisville's Jan. 20 Insiders Meetup, but asked not to be included in promotions for the event. True to form – and to our consternation – he did not mention a word about the Autoneum project.)
Just how much Autoneum is investing isn't clear, though a 300,000-square-foot plant would conservatively be a $75 million investment at current construction, development and land prices.
The Autoneum site is at 100 River Ridge Pkwy., with direct access to the under-construction East End Bridge.
In his announcement, Gov. Pence said the plant will employ 220 people.
Zurich, Switzerland-based Autoneum makes precision acoustic and thermal insulation for global automakers.
"This is going to be a true heavy manufacturing plant," Wilburn said. "This is not a distribution facility. This building is going to have extraordinary infrastructure …."
That infrastructure includes machine pits where Autoneum engineers are scheduled to begin installing high-tech precision machinery this July. The machinery shreds fibers, then compacts the materials into noise baffling insulation that must be shaped to fit precisely into cars.
"The equipment they're putting in there is extensive. This is machinery you just don't roll in on a forklift, then move it where you want it."
Operations are scheduled to begin in January 2015.
Wilburn told Insider Louisville this morning the building design with extra land allows for the plant to be expanded by another 100,000 square feet "whenever their demand makes that necessary."
The foundation, utilities, drainage system and driveway configuration are all designed with the expectation the plant will get bigger.
"We spent a long, long time designing (those features) to get it to work out," Wilburn said.
"This building is a world prototype for them."
Wilburn believes Crossdock got the project because of their success developing and constructing innovative new buildings, including the new Catamaran facility Crossdock built, also at River Ridge.
The facility houses Catamaran Corporation's Briova Rx division, which provides a specialized sub-section of medications for a whole roster of conditions, from psoriasis and arthritis to enzyme deficiencies.
Because of the special nature of pharmaceutical products, control over elements such as heat, temperature, light and humidity are critical. Special packaging and handling is also required.
"The Catamaran building was different … very, very tricky," Wilburn said.
"Catamaran had never done one of those. We did it in record time. The success of Catamaran proved we could do the (Autoneum) building, though they're very different buildings."
Crossdock has developed mega-projects all over the Midwest, including the new 1-million-square-foot Amazon facility at River Ridge, and the Zappos building in Shepherdsville.
In addition, Crossdock has built millions of square feet of distribution space for medical supply companies, pharmaceutical suppliers, and high-tech printers.
Standard Register is a Crossdock facility in River Ridge with a specialized controlled environment for printing, Wilburn said.
A MedVenture building that Crossdock developed at River Ridge has three clean rooms in addition to a research and development facility and offices.
"We like the projects that … are complicated," Wilburn said. "They're more fun to work on!"
---
Source: insiderlouisville.com
---
A 300,000-square-foot automotive parts plant is headed for Southern Indiana's River Ridge Commerce Center, bringing 220 jobs to the area.
Autoneum, a Switzerland-based company that makes acoustic and thermal insulation for auto manufacturers, selected the industrial park in Jeffersonville for a plant.
The plant will be located on 23 acres recently purchased by an affiliate of Louisville-based Crossdock Development Inc. from the River Ridge Development Authority.
According to a purchase and sale agreement obtained from the authority, Crossdock paid $1.25 million for the land.
One Southern Indiana and Indiana Gov. Mike Pence's office issued a news release early Wednesday confirming Autoneum's plan to locate at River Ridge.
The release said the automotive supplier would be the first Tier 1 automotive supplier to locate within the sprawling 3,000-acre River Ridge development.
The site was selected, the release said, as a result of Autoneum's customer base in the region, the area's labor force and infrastructure availability.
Autoneum is a supplier for, among others, Ford Motor Co. (NYSE: F), Honda Motor Co., General Motors Co. (NYSE: GM) and Toyota Motor Corp. (NYSE: TM) — all of which have automotive assembly plants in either Indiana or Kentucky.
"Indiana has established itself around the world as the location of choice for businesses to invest and create jobs," Pence said in the release. "Our competitive tax climate, strong work force and unmatched infrastructure help global companies like Autoneum continue to recognize Indiana as a state that works for business."
"This expansion of Autoneum's production capacity in order to meet increasing customer demands is further evidence that our lightweight acoustic and thermal management products are indeed valued by our customers, the automobile manufacturers," Autoneum CEO Martin Hirzel said in the release.
"This is even more so, since Autoneum provides products and technologies which focus on improving vehicle fuel economy and acoustics, a feature which is currently particularly demanded by the OEMs (original equipment manufacturers)," he added.
One Southern Indiana president and CEO Wendy Dant Chesser called Autoneum's expansion "a good example of the resurgence of the automotive industry."
The company is "precisely the type of long-term, job-creating employer we want to attract to our area," Chesser said in the release.
The sales agreement says that an affiliate of Crossdock, which is led by developer Lee Wilburn, will construct the Autoneum facility, which is scheduled to open in 2015.
Crossdock also was the developer in River Ridge for Catamaran Corp.'s (NASDAQ: CTRX) 200-employee specialty pharmacy facility.
The company also was involved in a deal that resulted in Amazon.com Inc. decision to locate a facility with more than 1,200 jobs at River Ridge.
As Business First reported late last year, River Ridge now has more than 35 companies employing about 5,000 workers in its park.
And only about 450 acres of 3,000 acres the authority acquired from the U.S. Army since 1998 has been sold to developers.
Reporter Braden Lammers contributed to this report.
---
Source: bizjournals.com
---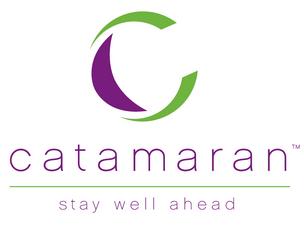 Catamaran Corp., an Illinois-based pharmacy-benefit management company, is set to open its new operation at Jeffersonville's River Ridge Commerce Center — a facility that will employ 205 people by 2015.
On Friday, Indiana Gov. Mike Pence and executives from the company were on hand at the site, touting the state's prowess in the life-sciences industry.
The industry "continues to be a catalyst for discovery and advancement to the world around us," Pence said in a news release.
The 107,500-square-foot Catamaran facility is being developed by Louisville's Crossdock Development Inc. It will house a pharmacy, call center, office and warehouse space and will support Catamaran's national specialty brand, BriovaRx, which serves patients with complex, chronic conditions.
The pharmacy is scheduled to open by the end of the year.
Catamaran (NASDAQ: CTRX), which has nearly 4,000 employees across North America, has begun hiring for various positions at the Jeffersonville facility, including pharmacists, pharmacy technicians and call-center personnel, the release said.
The company operates 11 other pharmacies across the country.
The Indiana Economic Development Corp. offered Catamaran as much as $2.5 million in conditional tax credits and up to $100,000 in training grants based on the company's job-creation plans.
---
Source: http://www.bizjournals.com/louisville/news/2013/10/25/catamaran-set-to-open-specialty.html
---