Catamaran set to open specialty pharmacy at River Ridge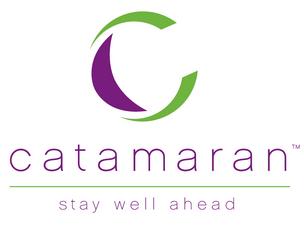 Catamaran Corp., an Illinois-based pharmacy-benefit management company, is set to open its new operation at Jeffersonville's River Ridge Commerce Center — a facility that will employ 205 people by 2015.
On Friday, Indiana Gov. Mike Pence and executives from the company were on hand at the site, touting the state's prowess in the life-sciences industry.
The industry "continues to be a catalyst for discovery and advancement to the world around us," Pence said in a news release.
The 107,500-square-foot Catamaran facility is being developed by Louisville's Crossdock Development Inc. It will house a pharmacy, call center, office and warehouse space and will support Catamaran's national specialty brand, BriovaRx, which serves patients with complex, chronic conditions.
The pharmacy is scheduled to open by the end of the year.
Catamaran (NASDAQ: CTRX), which has nearly 4,000 employees across North America, has begun hiring for various positions at the Jeffersonville facility, including pharmacists, pharmacy technicians and call-center personnel, the release said.
The company operates 11 other pharmacies across the country.
The Indiana Economic Development Corp. offered Catamaran as much as $2.5 million in conditional tax credits and up to $100,000 in training grants based on the company's job-creation plans.
---
Source: http://www.bizjournals.com/louisville/news/2013/10/25/catamaran-set-to-open-specialty.html
---